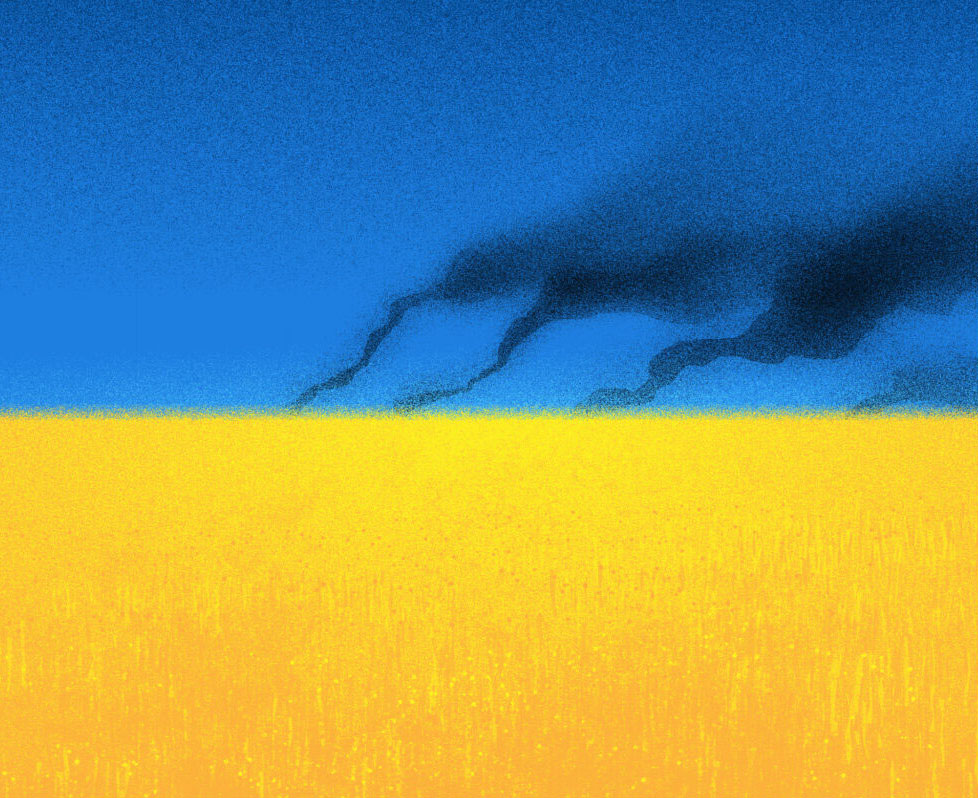 " The voice of the CCS in response to the Ukrainian Crisis "
Share
Spotlight
The voice of the CCS in response to the Ukrainian Crisis
As we saw the world going through another dramatic transformation and we watched Europe facing a new humanitarian challenge, we also witnessed a quick and immediate response from the Creative and Cultural Sector, which is also known for its solidarity and hands-on responses.
The echoes of the effect of a War happening in Ukraine brought immediately an imminent migrant crisis and the sector has been working to give response to the many displaced Ukrainians and also to support the ones still resisting in their homeland.
Some creative spaces from Ukraine quickly transformed into shelters for the people and have centralised operations to support and protect some of the people who didn't have yet the opportunity to leave the country. The responses came in many shapes and from different organisations, today we will talk a little bit about the ones who caught our attention.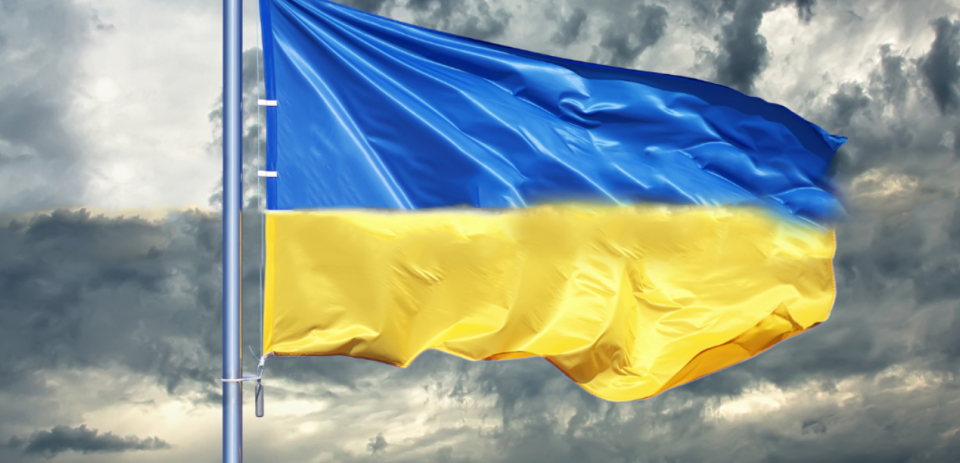 Culture of Solidarity Fund | European Cultural Foundation
In 2020, the European Cultural Foundation launched the Culture of Solidarity Fund,a public-philanthropic partnership, to support cultural initiatives that, in the midst of turmoil and crisis, reinforce European solidarity and the idea of Europe as a shared public space.
ECF is now reviewing its programmes and resources in order to stand in solidarity with Ukraine and provide emergency support. The Ukraine edition is now open and it supports European cultural initiatives in the following areas:
disinformation, misinformation, propaganda filter bubbles, fake news, ongoing war 'infodemic' by supporting independent, alternative, and trusted (digital) media
individuals fleeing their homes and looking for shelter in Ukraine or in exile by providing safe cultural spaces
forces of fragmentation by investing in artistic and cultural expressions withstanding the harsh realities of conflict and acting for a peaceful future of Ukraine and Europe
At the same time, ECF is collecting information about already ongoing cultural initiatives on the ground that need support.
To apply for "Culture of Solidarity Fund" and share your ideas for how to act in a culture of European solidarity with Ukraine contact cos@culturalfoundation.eu.
Find more information here.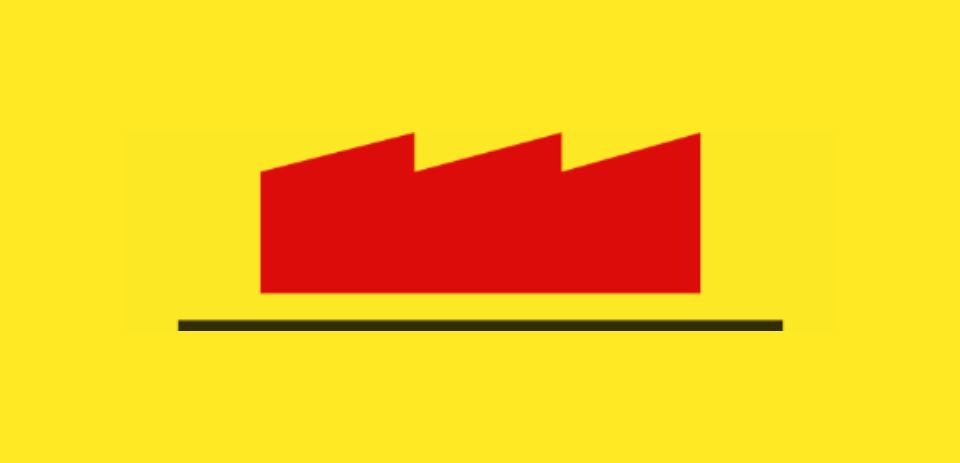 Trans Europe Halles | Art of Giving for Ukraine
One of the European Networks of Cultural Centers, Trans Europe Halles, delves into possible actions and resources within their network: they are now launching a series of events under the title " Art of Giving for Ukraine" in order to create awareness and raise funds for the victims of the war in Ukraine and the cultural community. TEH calls the members of their network to organise a fundraise/ solidarity event in their own centre.This can be a movie screening, club night or something else. Ukrainian (or other) artists from their community can be asked to perform.
The campaign will take place from 12 March until 12 April.
Find more information here.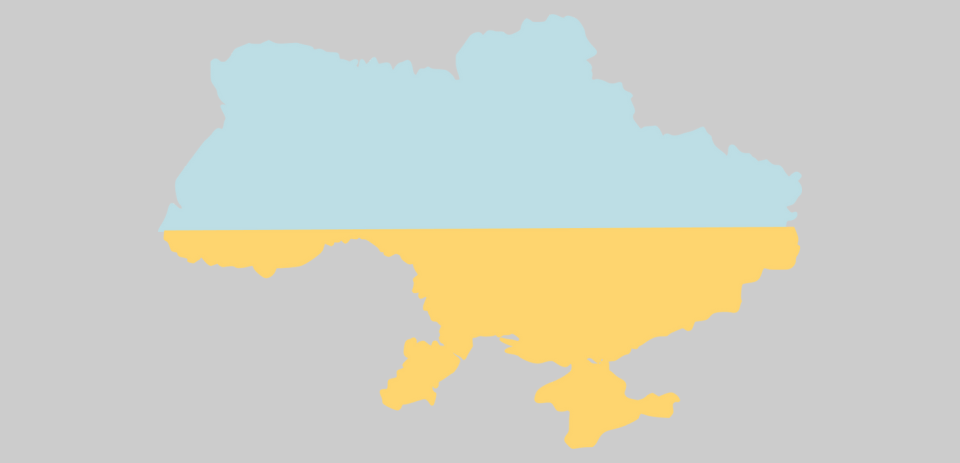 The Anti-Crisis Lab from Yep! Moldova
From the neighbouring countries, one of the first scalable responses came from Moldova, where they joined forces and showed strong mobilisation and boundless empathy.
Yep! Moldova together with their partners in Ukraine have launched a tool to get together all the Ukrainian community around the world and connect them with qualified specialists, which would help them to overcome the war crisis more easily and find the strength to move forward: ACLab (Anticrisis Lab) is a platform that helps Ukrainians overcome the first effects of war. They currently focus on 3 main initiatives, the first one is an Online School where they organise online lessons for children of all ages, the second focus is on psychological counselling - finding professional support for overcoming the deadlock situations generated by the war, and the third initiative is to promote volunteering and stimulate the involvement in community activities.
For the school program, parents can register their children for online lessons taught by teachers from Ukraine according to their regular school curriculum, while keeping in touch with their colleagues and communicating in their mother tongue. Those in need of psychological counselling will be connected with Ukrainian-speaking psychologists.
The organisers are still gathering forces and collaborators so anyone wishing to help is also welcome to register here: www.aclab.center
How can you help?
Currently there is still a need for school teachers, who speak Ukrainian, ready to give online lessons for children of all ages; Ukrainian-speaking psychologists to support refugees, and volunteers in the Yep team, who would help coordinate operational issues.
This platform will be more impactful as many more people from Ukraine are aware of it, so if this resonates, spread the information about the ACLab platform to all Ukrainians, groups of Ukrainians you know or could reach. Dissemination of this announcement could help hundreds or even thousands of families regain a spotlight at the end of the tunnel.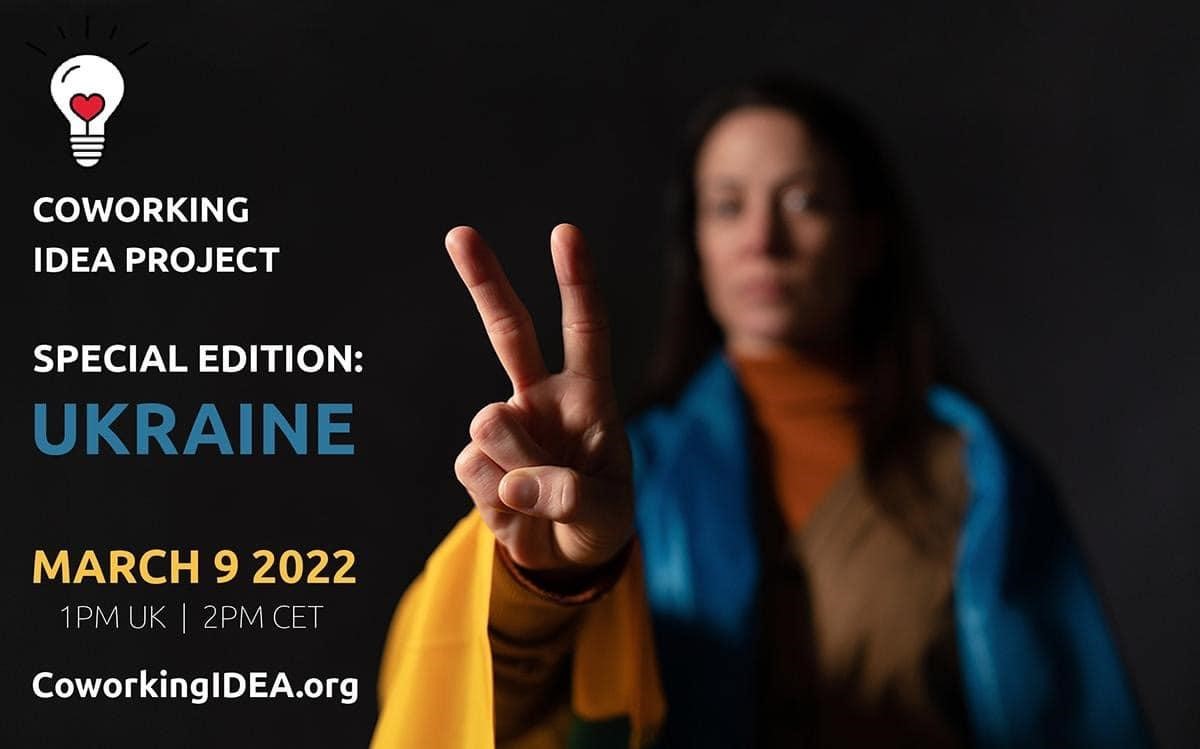 The Coworking IDEA Project - an international response from the Coworking Networks
On March 9th 2022 the Coworking IDEA Project team hosted an International conversation to hear directly from the coworking community in Ukraine, and to understand exactly what is needed by the friends and colleagues who are being directly impacted by violence, migration, and the trauma of war. The updates came from the voices of Anastasiia Kachan (whose message you can see on this powerful video), Vika Zhurbas, and Igor Dzhebyan.
The goal was to create a call-to-action from the international coworking community and the contributions were many, considering it is a highly connected group and most are privileged to be stable, empowered, funded, and have access to organizations and resources around the world.
The encouragement was to use each one's positions of power, people and platforms to spread the word, and to raise funds or supplies for the people in Ukraine and specially to coordinate efforts and minimize the demands of communication for those in need of support.
The online event, counted with the participation of 70+ International coworking leaders who joined the Coworking IDEA call, and also other organisations working hard with fundraising, organizing and mobilizing behind the scenes.
The discussion began by stressing the importance of centering the Ukrainian voices, and elevating and amplifying their requests and needs. Another thing was how we to utilize the networks, and collaborate for maximum efficiency and impact. Other initiatives that are already underway in the coworking community were brought to the table and also how we can use this terrible situation to inspire a meaningful and lasting collaborative response in service of all those in (and fleeing) Ukraine. Ways to replicate these networks and organizing efforts in order to serve other refugees and migrants around the world were also under the spotlight.
The IDEA Project is a global initiative aimed at developing Inclusivity, Diversity, Equity and Accessibility (IDEA) within coworking and collaborative spaces. We host monthly IDEA challenges to educate and improve our membership and leadership, and we issue calls to action in order to mobilize the global coworking movement in service of our shared coworking values, while working together in times of crisis.

Through the lens of a Creative Director: how the creatives responded locally
A powerful insight of the Ukrainian creatives' response to the war in a chilling narrative can give us a fair idea of how they have powerfully and quickly organised, words by Serhii Malyk, Creative Director at @angry.agency. Here they also state their most important Briefing, a call to action to the creative sector worldwide: https://preventww3.in.ua/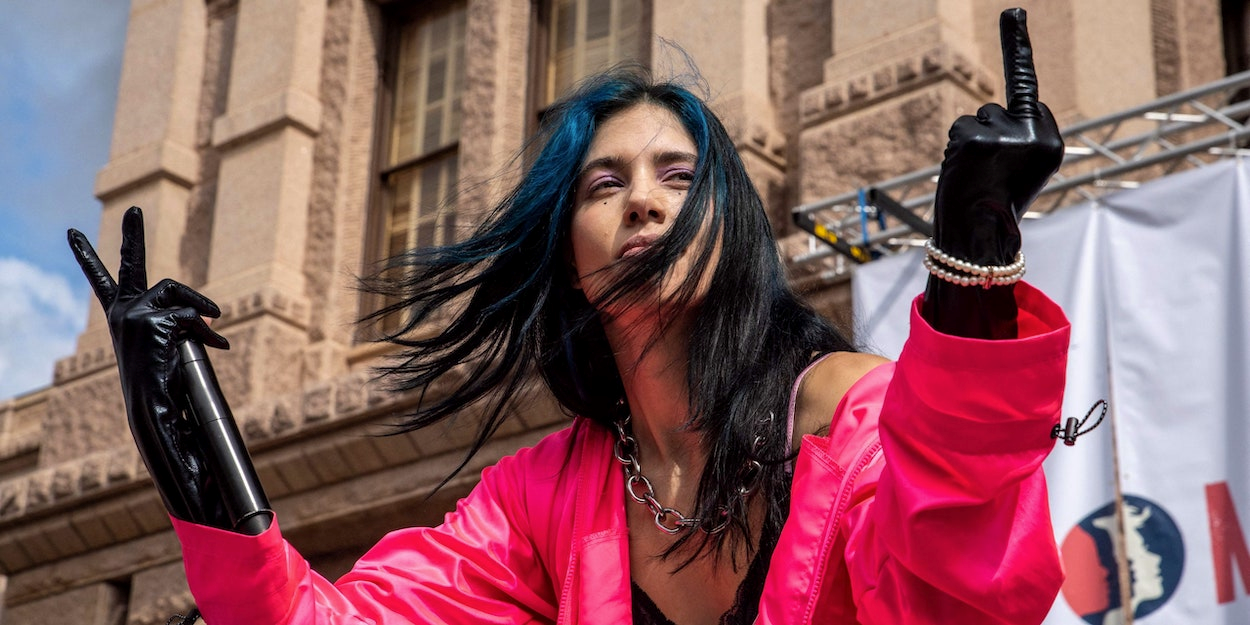 How Russian Creatives manifested their views, regardless of the biased propaganda campaigns
Nadya Tolokonnikova of Pussy Riot. Photography by Sergio Flores/AFP via Getty Images
From the side of Russian artists, the outrage poured in on social media, with Russian musician Nadezhda (Nadya) Tolokonnikova of Pussy Riot, who made her feelings pretty clear when she called Putin a "clown psychopath" on her Stories. She also took action immediately, teaming with Trippy Labs and members of PleasrDAO to announce Ukraine DAO on Twitter today. "Our goal is to raise funds to donate to Ukrainian civilian organisations who help those suffering from the war that Putin started in Ukraine," Pussy Riot tweeted. "We'll be buying an NFT of the Ukrainian flag." The drop will consist of 10,000 Ukrainian flag NFTs minted on Ethereum and one unique NFT to lure larger contributors, with proceeds benefiting the Return Alive Foundation and NGO Proliska.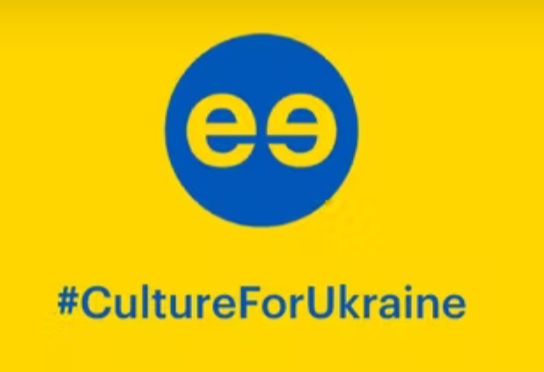 Culture Action Europe | #Culture for Ukraine
Culture Action Europe, aiming at standing in solidarity with the people of Ukraine, has created the "Solidarity with Ukraine" platform in which they are collecting resources available for Ukrainian artists, cultural workers, and students who had to flee Ukraine. The resource page is updated regularly. You can share widely or add to it.
Main artwork by Gustaf Öhrnell Hjalmars

Find more solidarity initiatives here.