Audrey's Shelter (50x11mins) follows the adventures of a seven-year-old girl living in a wildlife sanctuary. Through her daily interactions with endangered species, the show aims to foster ecological awareness among young viewers.
Produced in France, Spain and Canada, the series conveys its conservation messages in an engaging way for children. It explores how humans and animals can coexist harmoniously.
The original concept for Audrey's Shelter was created by French illustrator and screenwriter Sylvain Huchet. He hoped to develop a property that would foster young viewers' interest in environmental stewardship. Huchet came up with the character Audrey, a curious seven-year-old girl who learns about endangered species through living in a wildlife sanctuary. He told Audrey's adventures through a series of books that formed the basis for the animated television adaptation.
To direct the TV show, the production brought on veteran animation director Alexandre Coste. As the director, Coste was responsible for overseeing the translation of Huchet's concept to the small screen in a way that engaged children while authentically delivering its ecological messages. Helming shows like Totally Spies! and Team Umizoomi, Coste was tasked with crafting fun storylines and characters that would educate viewers about biodiversity in an approachable manner, maintaining the spirit of Huchet's original vision for Audrey's Shelter.
UNESCO has thrown its weight behind the project, inviting local schools to a global premiere screening of two episodes at its Paris headquarters. The cultural body will help the programme reach a wider audience to disseminate its pro-biodiversity messages.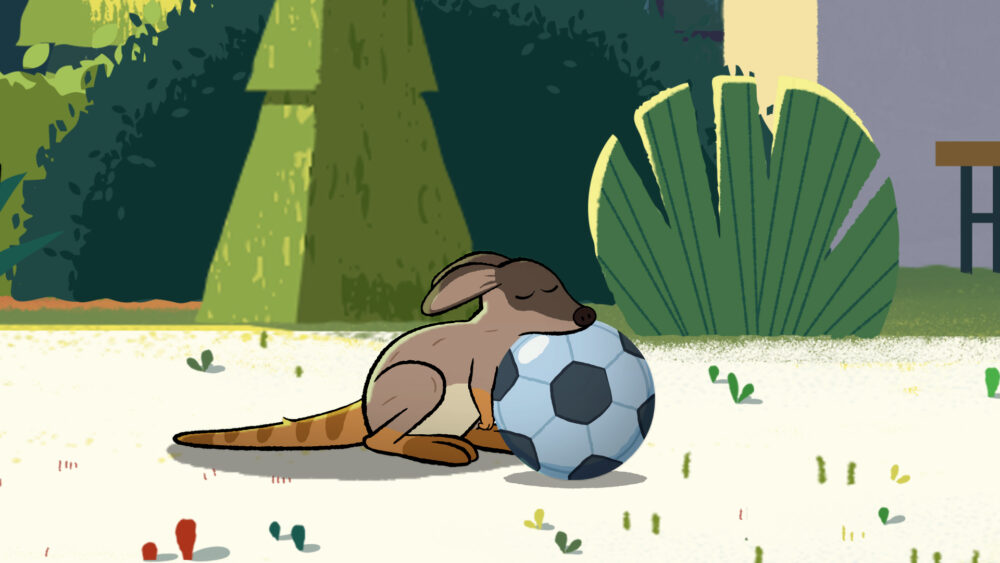 Produced by French studio Watch Next, Spanish animator Peekaboo Animation, and Canadian-French company Image-In Atlantique, major public channels in key markets like France Télévisions, TVOkids and Radio-Canada have come on board as commissioning broadcasters. Broadcasters in key European markets such as public channels RTS in Switzerland and YLE in Finland have signed on, as have kids' networks TV5 Monde and E-Junior in the UAE. Distribution is being handled through Montreal-based Kids First. Kids First will oversee distribution, ensuring the 50-episode series reaches a global young audience through networks in over 150 countries.
Creators hope the entertaining show will inspire viewers to protect endangered wildlife and habitats. The series will debut this spring, presenting an optimistic vision of ecological stewardship for future generations.