Let's admit it: No one looks at clothes labels. They are uncomfortable, many times unreadable, and plagued by a jumble of voluntary and mandatory information. Furthermore, they fail to cater to the needs of visually impaired individuals and those with cognitive disabilities. This is no accident. We're living in a world where fashion is often seen as exclusive. Rut from MovingMood and Lisi from Badia Boutique Studio are working the other way around: They want to make it more inclusive. By focusing on accessibility and functionality, Moving Mood - a consultancy and training company in Inclusive fashion design- is creating stylish and practical clothes for people with disabilities
. From using new materials to creating innovative clothes that can be easily adapted, and making a digital footprint to track their journey across time. Movingmood is challenging the notion that fashion is only for the able-bodied. And the first thing they want to change is the labels on the clothes we all wear. Together they develop a Policy Recommendation on Accessible textile labels
The textile industry directly employs around 1.5 million people in the EU. Another 2.3 million people work in clothing, footwear and leather goods. Consumers across Europe face major obstacles when trying to make sustainable fashion choices, according to a recent analysis in the European Commission's Structured Dialogue on culture and climate issues. As ours outlined in the report, a lack of clear and standardized labelling rules means it is almost impossible for shoppers to understand the real environmental impact of their clothing purchases based on the information provided. With terms like "eco-friendly" and "natural" left largely undefined, so-called green claims by companies are difficult to verify—opening the door to widespread greenwashing in the industry, according to the analysis.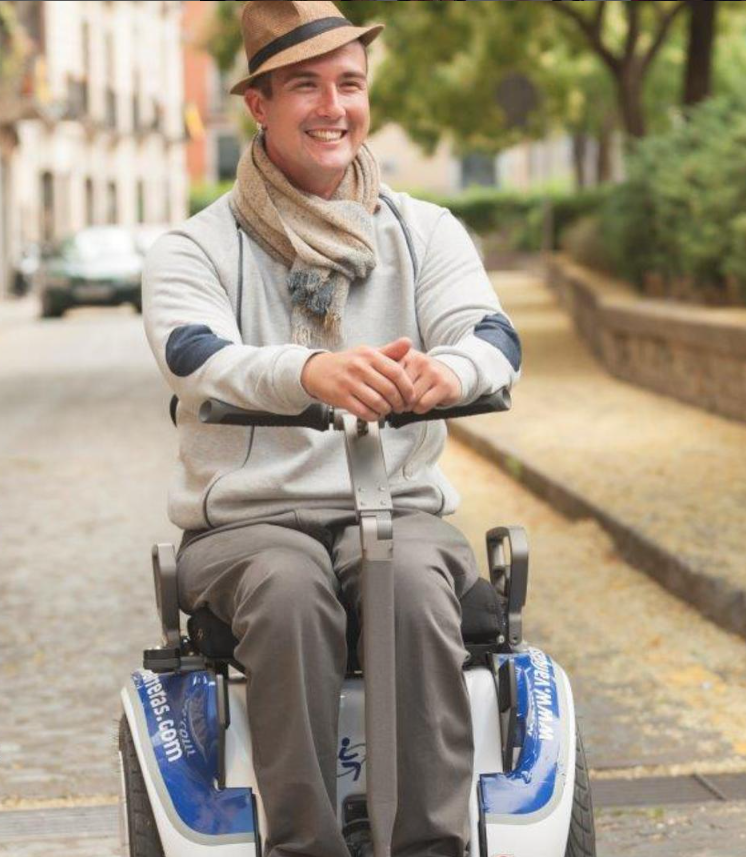 Supply chain data on fibre sourcing, manufacturing locations and social standards is rarely disclosed. And while certain materials may get top billing, labels rarely consider a product's full lifecycle impacts from dyeing and assembly to shipping and care. As a result, consumers have little way of knowing if their clothes are contributing to issues like water pollution from synthetic microfibers or carbon emissions from overseas production. The European Commission adopted a Circular Economy Action Plan in 2020 which aims to make sustainable products the norm in the EU. The global sustainable clothing market size was valued at $66.81 billion in 2020 and is projected to reach $189.85 billion by 2028, growing at a CAGR of 14.7% from 2021 to 2028.
But there's an even broader view of their effort to produce sustainable innovation. "According to research, all people live approximately eight years with a disability. As you get older you lose the sense of mobility, vision, hearing, etc," says Rut. So accessibility works for sustainability. MovingMood researches the needs of people with disabilities related to fashion labels. Issues include labels being uncomfortable, letters too small to read, etc. Workshops with users follow, including the visually impaired, dyslexic, cognitive/intellectual disabilities, and elderly to understand challenges when buying, using, and recycling garments and potential solutions.
CU: What are the challenges when you innovate for accessibility?
RUT: We tend to associate innovation with technology, but a lot of it involves providing solutions. Do you use the Internet? Do you use the telephone, do you use remote control, email, text, message, etc? All of these inventions were designed to solve a problem of people with disabilities: reduced mobility, hearing, speaking,
and different challenges. In our case, accessibility is a major field for innovation, as one thing is designing clothes, and another is solving problems. We believe that everyone should be able to wear clothes that are both stylish and functional, regardless of their ability or disability.
CU: What are some of the challenges that people with disabilities face when it comes to clothes labels?
RUT: Textile labels are not well designed, they are uncomfortable, impossible to read, and rub against the skin. The lead writing is very small, the information is a mess, and there is a combination of voluntary and mandatory information mixed in the same space. Every brand does it differently, and it is not accessible to seniors and people with disabilities. Many clothes are not designed to be accessible for people who use wheelchairs or have other mobility impairments. Another challenge is recycling: You have labels on the left side of your tops, for example, Most people cut them for comfort. So, from a circular and sustainable perspective, we lose valuable information, when it comes to the recycling process. We don't know which materials this t-shirt or jumper is made of. So you see one problem leads to another.
CU: How is your company addressing these challenges?
RUT: With the new circular and sustainable strategy for textiles in Europe, labels are gonna change and unify with a digital product passport. Before we address the needs of any customer, organisation or company, we research. We apply different labels on the garments, comfortable, useful washing, etc. Then conduct interviews, and the designer starts. We move to functionality tests with different materials and we end with beauty. We also use clear and concise language on our clothing labels so that people with disabilities can easily understand them. Regarding the labels: We must unify the needs of people with disabilities and seniors, and develop a clear framework easy to apply to any label format, physical or digital. For this project, we work together with Lisi Badia, to Elaborate a Policy recommendation on Accessible textile Labels.
CU: What are some of the benefits of inclusive and accessible fashion?
RUT: Inclusive and accessible fashion benefits everyone. For those with disabilities, it improves autonomy, self-esteem and confidence. And for the rest of the population, it brings extra comfort, commodity, spe
ed and agility in dressing and undressing. Accessibility brings innovation to the companies, improves customer orientation and the products resonate with a wider customer base. It can also help to create a more inclusive and welcoming society for people with disabilities.
CU: How do you include innovation in this case? What are some of the challenges that your company faces?
RUT: The Innovation comes when a group of designers start adding accessibility to their collections. They work with other focus groups as people with disabilities, thinking out of the box, and taking designers out of their comfort area. One of the challenges that we face is that there is still a lack of awareness about the benefits of inclusive and accessible fashion. We conduct workshops with users, including the visually impaired, dyslexic, cognitive/intellectual disabilities, and elderly to understand challenges when buying, using, and recycling garments and the potential solutions. Then we move to the design phase and ultimately production and testing.
CU: What are your goals for the future?
RUT: We are cooperating with EU policymakers on the textile label regulation to make accessibility mandatory. And, we are training and Advising companies to increase awareness about the need for inclusive and accessible fashion, and working to make it more widely available.
Credit: rawpixel.com
Rut Turró: Barcelona
She is an inclusive
e design and fashion accessibility expert. Graduated in Fashion Design, ESDI, Spain and BA with Honors in Fashion at Winchester School of Arts, UK, 1995. Master in International Cooperation, EOI, 2000. And a fellow in the Social entrepreneurship programme, INSEAD, 2009. Founder of MovingMood, the first consultancy specialised in advising and training companies and institutions on design, accessibility and fashion. She has 23 years of experience researching and working on textiles and disability, in countries such as Europe, Australia, Mexico and India. Rut has received multiple awards in Spain and Europe for her innovation, vision and social impact, such as Worth, Social Challenges, and S4F. She has been part of the advisory committee for people with disabilities of the European Better Incubation programme.
Lisi Badia: Berlin- Barcelona
10 years ago, she established her own small independent creative studio called Badia Boutique Studio. They prioritize passion for design, typography, fashion, illustration and art. Throughout her career, Lisi has worked on small personal projects as well as for top-level creative agencies, bringing her talent to global brands such as Nike, Audi, and Camper. She has also developed long-term collaborations with creative agencies, digital stores, and brands including BF by Beatriz Forest, a fashion brand from Barcelona; A.Sampaio Texteis, a market leader in circular knitting; and Volotea, an airline connecting small cities in Europe. For several years she taught graphic design at various universities such as Elisava in Barcelona and HMKW Berlin. She has received international awards such as The One Show Competition, Grand Prix Cannes, and Adc Awards.