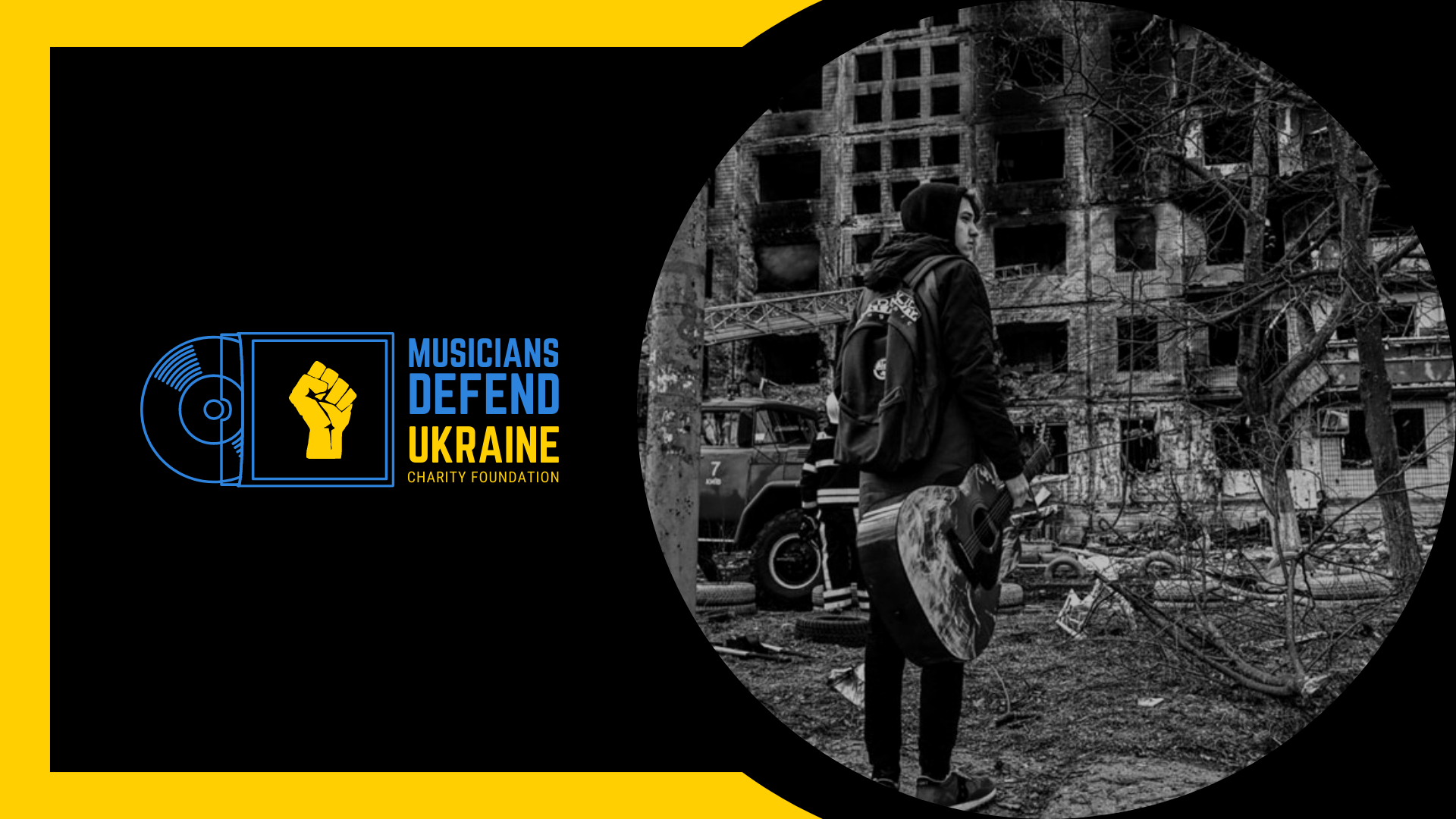 " Musicians are here to Defend Ukraine "
Share
Ukraine Crisis
Musicians are here to Defend Ukraine
Get to know the charity foundation that involves the global music industry in supporting Ukrainian artists who defend their cities.
The charity foundation, which was created at the beginning of the full-scale russian invasion of Ukraine by three cultural organizations: Love'n'Joy, Shpytal Records and Kontrabass promo, helps music industry representatives who were forced to suspend their music activities and join the Ukrainian Armed Forces.
Artists receive humanitarian aid, which is critically needed for surviving during this war: medicine, heat and power-generating equipment, rescue vehicles, etc. In its first ten months of work, the Musicians Defend Ukraine allocated more than 240.000 EURO, most of which came from foreign donors.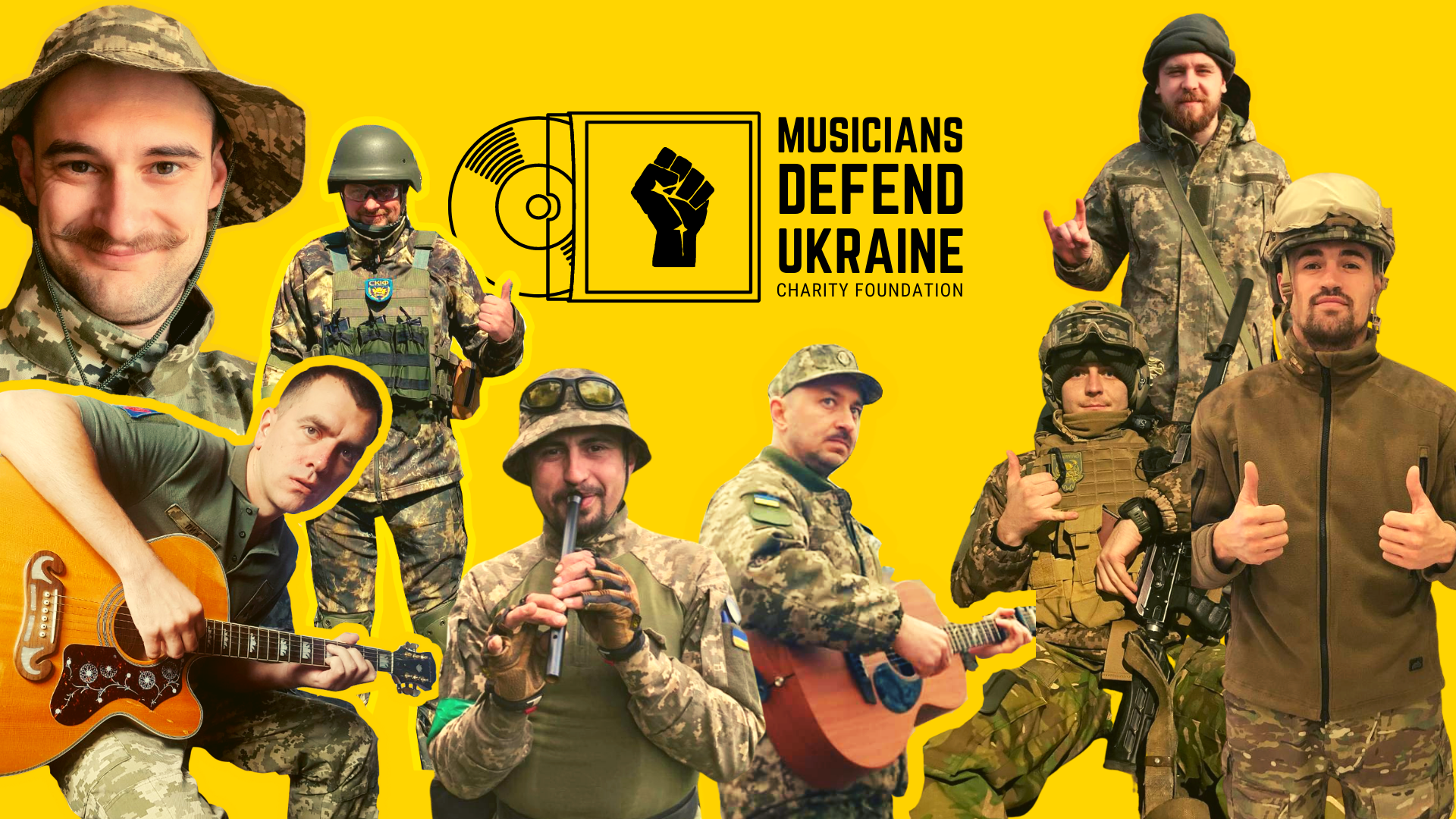 The first big donation to the fund came from the DakhaBrakha, one of the most famous bands from Ukraine. That initial 1.000 dollars gave the foundation a powerful boost. Since that time, other musicians have started sending their touring profits.
Musicians Defend Ukraine was also supported by Merck Mercuriadis - founder of Hipgnosis Songs Fund, manager of artists like Beyoncé, Elton John, Guns N' Roses, and Iron Maiden.
The turning point in the development of the fund was the partnership with GVL, a German music collection society, for 120.000 EURO. With these funds, it was possible to purchase heating equipment, warm uniforms and many necessary things for victory.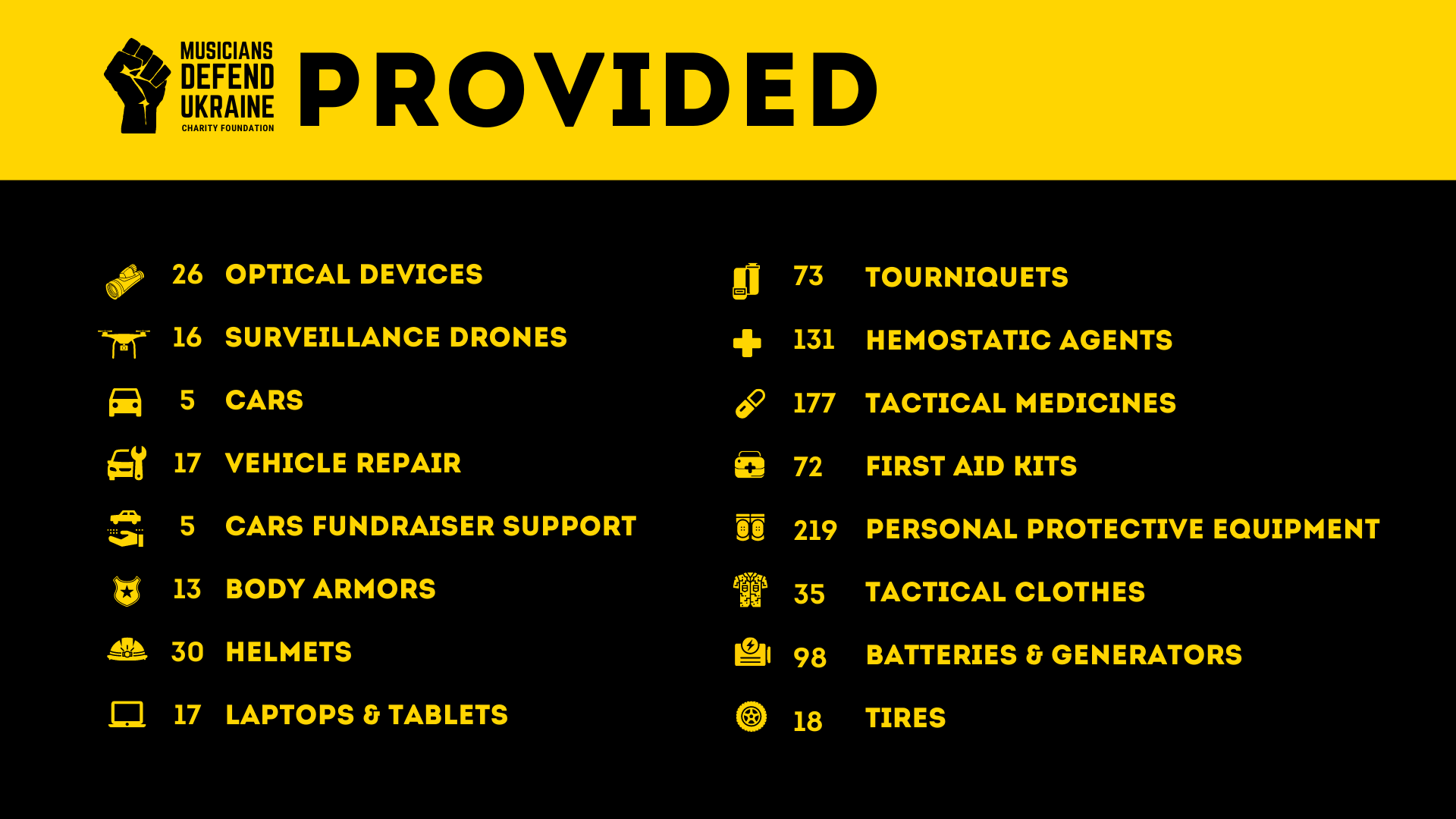 The list of the musicians that have already received aid from the foundation, the financials, and the payment details are available on their website and Instagram page.
Musicians Defend Ukraine receives significant donations from the music industry through charity concerts, tours, merchandise sales, and local initiatives.
The best way to help foundation:
Donate any amount via PayPal - mdufound@gmail.com
Organize a charity event in support of the fund
Hold a charity auction
Spread information about MDU in the media and social networks
Help with the partners research
Supply with medicines, equipment or other important humanitarian help
Attend charity concerts raising funds for Musicians Defend Ukraine