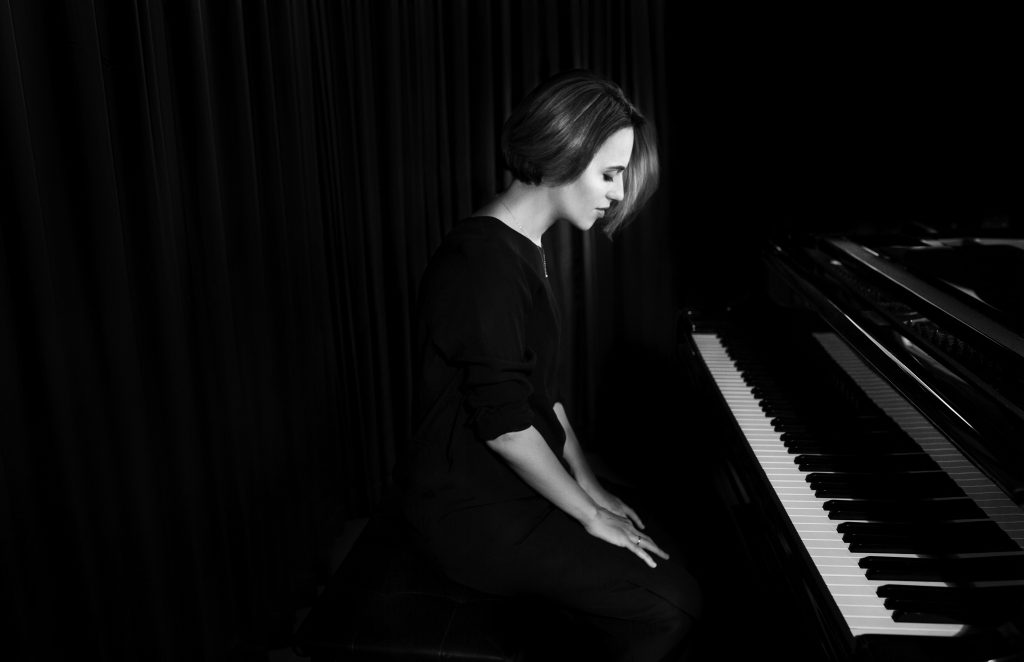 " Composing the sound of liberation "
Share
Ukraine Crisis
Composing the sound of liberation
Roksana Smirnova is a pianist member of a music duo together with guitarist Misha Kalinin. MakersXchange Ukrainian Artists & Creatives Support Program helped them work on their upcoming album.
Name
Roksana Smirnova
Current location
Amsterdam, The Netherlands
Professional field
Piano, music composition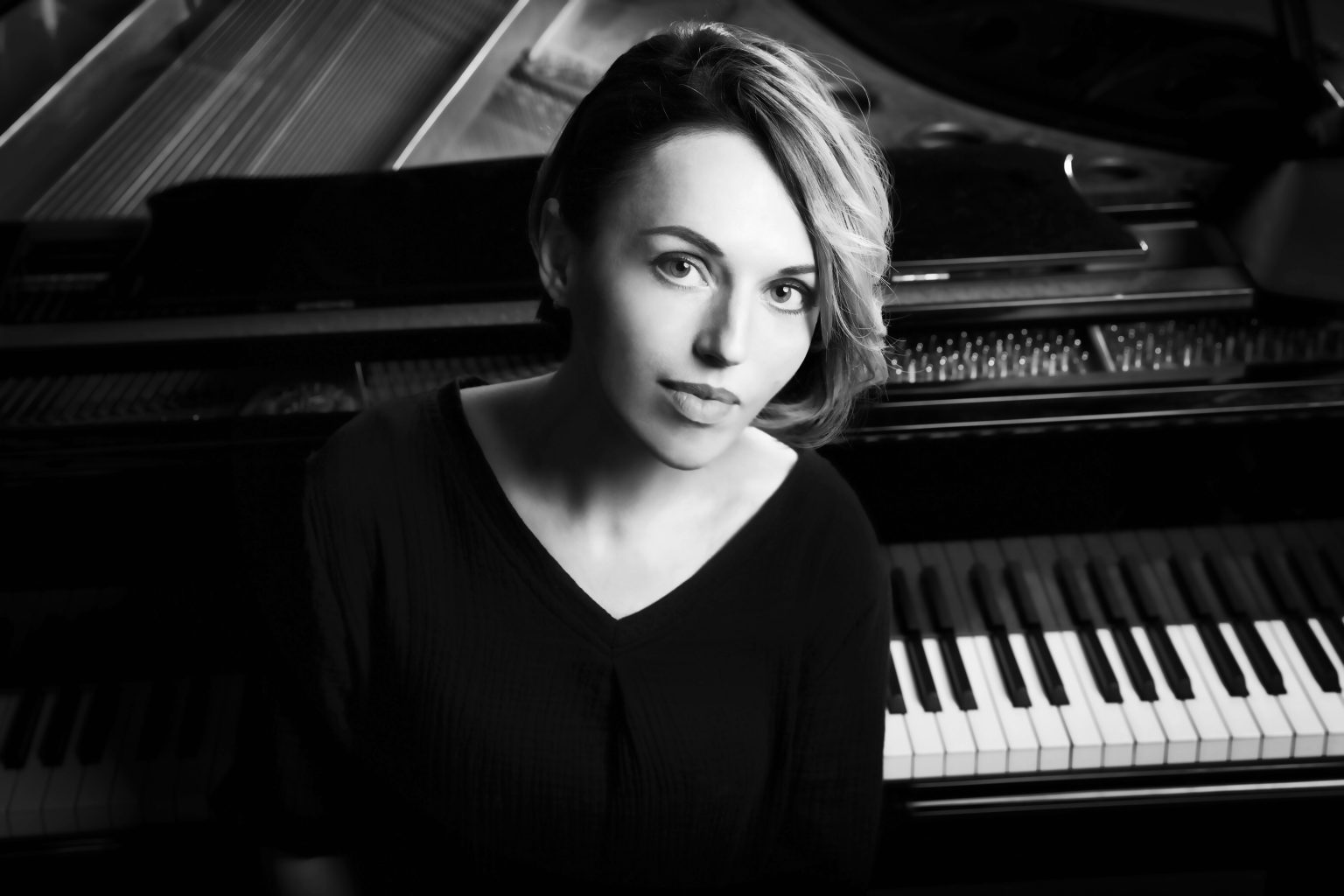 About MakersXchange
MAX (Makers' eXchange) project is a pilot policy project, co-funded by the European Union, that aims to define and test policies and actions supporting the mobility and exchanges of experience between the cultural and creative industries, creative hubs, maker-spaces, fab-labs and formal and non-formal learning and skills development systems in a cross-sectoral way and embed makers' mobility schemes for skills development and inclusion into mainstream CCIs support programmes, policies and ecosystems across Europe.

The story behind
Roksana Smirnova is an accomplished, award-winning musician. She has collaborated with many renowned bands and musicians hailing from across the globe, touring extensively worldwide and participating in numerous festivals in Europe, the USA, and Asia. In her music Roksana combines the spontaneity of improvisation with a keen sense of form influenced by her background as a jazz and classical musician. Expanding borders by sensitively combining different musical genres and cultural influences, Roksana opens the door to new musical dimensions. Her music illustrates experimental explorations demonstrating her unique style and radiates her great artistic achievement. Over the last seven years together with guitarist Misha Kalinin they have been developing their duo, participating in numerous festivals, concerts and jam sessions. Their sound can be described as a combination of an acoustic piano and electric guitar with effects that create a unique genre with recognized influences of jazz and ethnic music. In May after the war in Ukraine started they had to relocate to the Netherlands. Currently, they travel around Europe, performing at festivals and concert venues, silent movie screenings and other music events.
Through their eyes
"We are really grateful for the support that we have received through the Ukrainian artists & creatives support program which helped us promote our music and organise concerts. Also we can keep working on our new album that we are planning to record in a few months. This album includes all the life changes that we are going through and combines all the European cultures as the symbol of unity that we can see in the world right now. Last month we played a few concerts in support of Ukraine in Germany and Switzerland. Thanks a lot to the MAX team."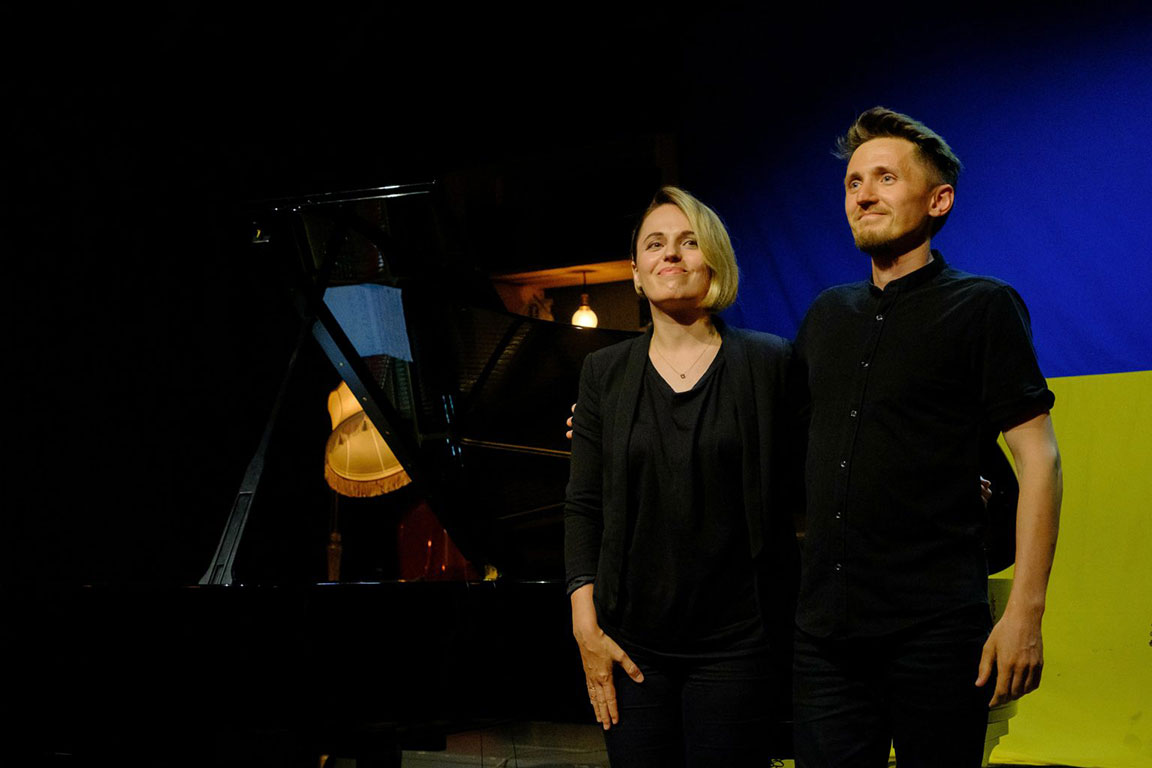 More about Roksana Smirnova
Albums
Album "Whispers" / Recorded in 2020, Udine, Italy.
Silent Film Performances
In Spring / Навесні. Director Mikhail Kaufman, USSR (Ukraine), 1929.
Electric nights / Les nuits electriciques. Directed by Eugene Deslav, France, 1929.
Etudes of movement / Études de mouvements. Directed by Joris Evans, France, Netherlands, 1927.
Bridge / De brug. Directed by Joris Evans, Netherlands, 1928.
A game of light reflections and speed / Jeux des reflets et de la vitesse. Directed by Henri Chaumette, France, 1925.
Berlin – The symphony of the big city / Berlin – Die Sinfonie der Großstadt. Directed by Walter Ruttmann, Germany, 1927.
Cosmopolitan London / Cosmopolitan London. Directed by Harry B. Parkinson, Frank Miller, UK 1920.
Manhattan / Manhattan. Directed by Charles Schiller, Paul Strand, USA, 1921.
About Nice / A Propos de Nice. Directed by Jean Vigo, Boris Kaufman, France, 1930.